Everything you need to know about entrance door accessories
State-of-the-art entrance door accessories that defy reality. Opt for perfection – Pirnar entry doors.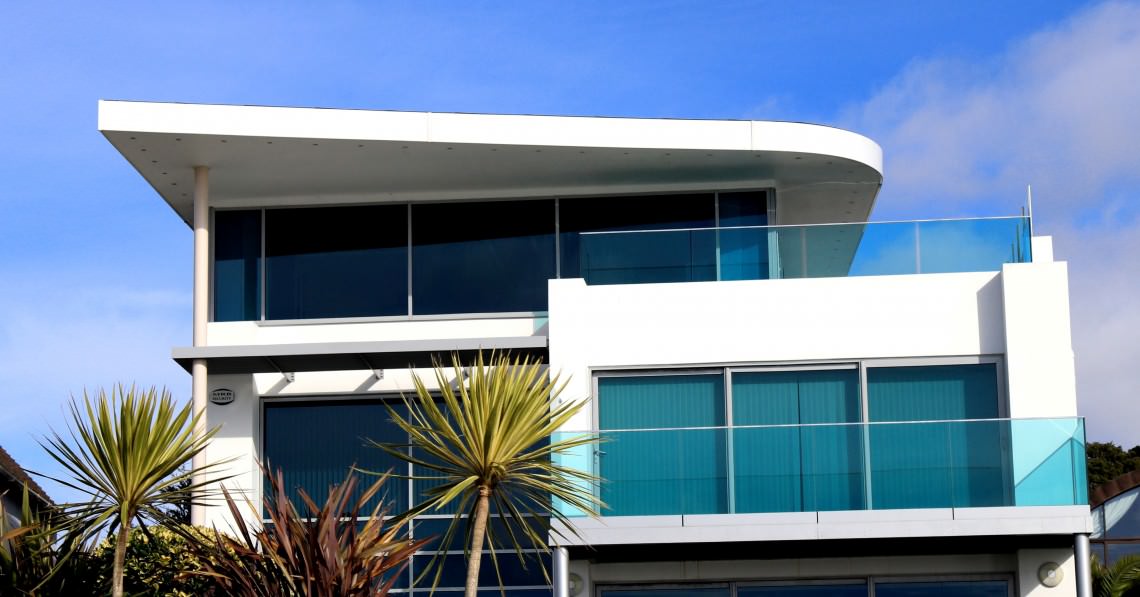 Today, various entrance door accessories are available on the market. There's something for every taste, be it traditional or modern, low-key or daring. Accessories can completely change the way you use your door, making it easier and, at the same time, improving your home's overall aesthetics.
So what do entry door accessories aim to accomplish?
Accessories are used for:
Improved security – Optional accessories, e.g. a fingerprint locking system, are one of the best options for improving the security of your home.
Unique appearance – Accessories are more than just a simple element in your home. Today, they bring much more to the table. The accessories you select will help you express your character. Accessories will bring excitement into your home, creating an entirely new level of comfort.
Ease of use – Did you know that, with accessories, you can finally say goodbye to your entry door key? And that you'll never again have to ponder if, maybe, you've forgotten to lock up your home? All it takes is a gentle touch or a quick glance, and the door will automatically unlock.
A breath of fresh air with transom windows and sidelights
Did you know that simple entry door lighting can modernize and freshen up your home? If you're looking for a quick and affordable way to make your home stand out, entry door lighting is a decision you won't regret.
Lighting is an accessory that brings a number of advantages. Opt for automatic entry door lighting or instead illuminate your yard. You'll be able to provide for the following advantages:
Improved comfort – Even late at night, the door will automatically illuminate. You'll be able to quickly find your entrance thanks to automatic lighting.
Improved safety – Lighting guarantees worry-free living because it prevents unwanted visitors from approaching your home undetected. When fitted in your yard, lighting can also enhance the video quality of surveillance videos. You can illuminate your yard, entry door or even the handle in a number of ways. Adjust the lighting according to your needs and choose between elegant door lighting or more ornate sidelights.
Enhanced aesthetic value – The play of light makes for wonderful decorative elements that will appear almost magical in your home. Playful lighting can optically increase the size of your door, making your home even more grandiose.
Not to mention that automatic lighting is energy efficient since it will only light up when the sensors are triggered.
Elegant pull handles that accentuate beauty
At Pirnar, we're dedicated to creating innovative entrances that go beyond the limits.
Our handles and pull handles invoke:
Timeless elegance
Eternal beauty
Environmental harmony
Importance of the home
We offer a wide assortment of pull handles that'll introduce a new level of luxury into your home.
Select from:
We offer ultra-modern accessories and elegant products featuring clean lines that are representative of modern design. However, with the renowned Classico collection, we've also prepared products for everybody inspired by traditional design. The alluring Classico collection is characterized by delicate ornaments, rustic lines and playful floral patterns. The Classico range elements emanate the boundless elegance of history.
Fully personalized entrance door
In the design of top quality entrances, we believe that nothing is impossible. We know that your home is where you're free to communicate your uniqueness without restriction.
Why settle for aesthetic perfection when, at the same time, your home can deliver a personalized message?
Shouldn't your entrance express your style and highlight what you find most important?
We can create an entry door with a personalized laser engraved doorplate, the perfect spot for a message or dedication of choice. The personal note of the individual client and exquisite workmanship will make sure that every door is a completely unique masterpiece without comparison. 


Check out the wonderful Pirnar entrance door collections
OneTouch – Record-breaking global innovation
Do you want to decide for an accessory for your entry door that will be the envy of your visitors? What about providing for maximum comfort and safety? Then it's high time you explore the possibilities offered by smart technology.
OneTouch is a global innovation based on the carefully planned use of modern technology. The focal point of this revolutionary entrance is the fingerprint locking system. OneTouch inspires people across the world as proven by the prestigious international 2017 German Design Award.
This unique smart entrance represents a revolution in the smart entry door market – characterized by superior workmanship, state-of-the-art technology and total reliability. OneTouch by Pirnar will make your lives comfortable beyond imagination.
Forget about the hassle of finding your key in your purse of bag. Forget about standing in front of your house when you accidentally forget your key. Forget about the fear of losing your key.
How the global innovation works
When the doorplate is gently touched, the fingerprint reader immediately recognizes the owner.
The handle extends and the surroundings are illuminated. The door unlocks immediately.
Once you enter your house, the elegant handle retracts back into its original position, becoming completely concealed inside the door.
Behind you, the entry door locks automatically. Simple, quick and reliable.
The spring mechanism functions completely independently from the power source and can be used without restriction in case of a power outage..
Don't believe how easy it is to use OneTouch? Check out the video at the following link and see how simple using OneTouch is.
However, seeing the door in person cannot be compared to watching a video. Visit Pirnar showrooms in London, Luton or Birmingham and witness this piece of astounding technology in action in person.
Pirnar OneTouch technology offers:
A safer home – Fingerprints are the most reliable method of person recognition. Only seconds after it's closed, the door automatically transforms back into a smooth surface without a pull handle. This prevents non-owners the manipulation of the entrance, ensuring perfect security across the board. The pull handle is practically invisible and only operable exclusively by the owners and selected persons whose fingerprints have been input into the system.
Distinguished appearance – With OneTouch entry doors, your home will look absolutely splendid. Available in various colours and dimensions, OneTouch entry doors will let every passer-by know that your home is luxurious, secure and modern.
Improved home security – Buying a Pirnar smart entrance is a sound investment. OneTouch entry doors will without a doubt increase the value of your home. OneTouch by Pirnar is the winner of the prestigious German Design Award and the first representative of a new generation of smart entry doors that will remain the norm for decades.
OneTouch is the perfect marriage of modern technology and astonishing design that will astound you.
First smart entry wall in the world – Theatrica
What is an entry wall? How does it work and what makes it different from a touchless door?
With the Theatrica entry wall, you can forget everything you know about traditional entry door elements such as handles, hinges and locks. Impeccably crafted, the hand-made entry wall features a series of details from under the hands of experiences artisans.
What's at the core of Theatrica? An unparalleled user experience.
A smart wall is operated via a facial recognition system. All it takes is a quick glance and this unique piece of technology automatically recognizes your face, immediately opening the door for you. OneTouch doors will only open for persons that have been input into the system beforehand.
Theatrica is available in stone, wood, glass, aluminium or a unique combination of materials, making your home stand out from the crowd.
Theatrica is:
Timeless thanks to its perfect aesthetics.
Versatile as it is available in a plethora of colours, dimensions and materials.
Reliable thanks to its unique, exclusive facial recognition technology.
Internationally awarded.
Theatrica is this year's recipient of the Red Dot Award Product Design Honourable Mention awarded for achievements in design. The international jury of 40 of the most prominent design experts was convinced by the excellent workmanship personally tested by jury members.
Award-winning entrance door accessories
At Pirnar, we combine the passion of a family-owned business with innovations in technology rolled-out at the pace of the largest corporations. We are aware that people strive for safe and healthy living. Our doors aim to contribute toward worry-free living by every person opting for Pirnar products. Day to day, we adhere to the idea that our innovations make lives easier for people across the globe.
Smart doors offer more than just easy locking. We produce the best insulated entrances in the world featuring unique facial recognition technology. Our artisanry is uncompromisable as evident from the series of prestigious local and international design awards.
Every day, most of us strive to attain the unreachable. We're positive that, with Pirnar, you can make your dream entry door a reality!
---
---
Catalogues
Download catalogues for the latest and most innovative Pirnar entrances. Browse them together with your loved ones.