Technical specifications to consider when selecting an entrance door
In order to be able to differentiate between doors, you should be familiar with certain technical specifications concerning the production process, security and thermal and acoustic insulation.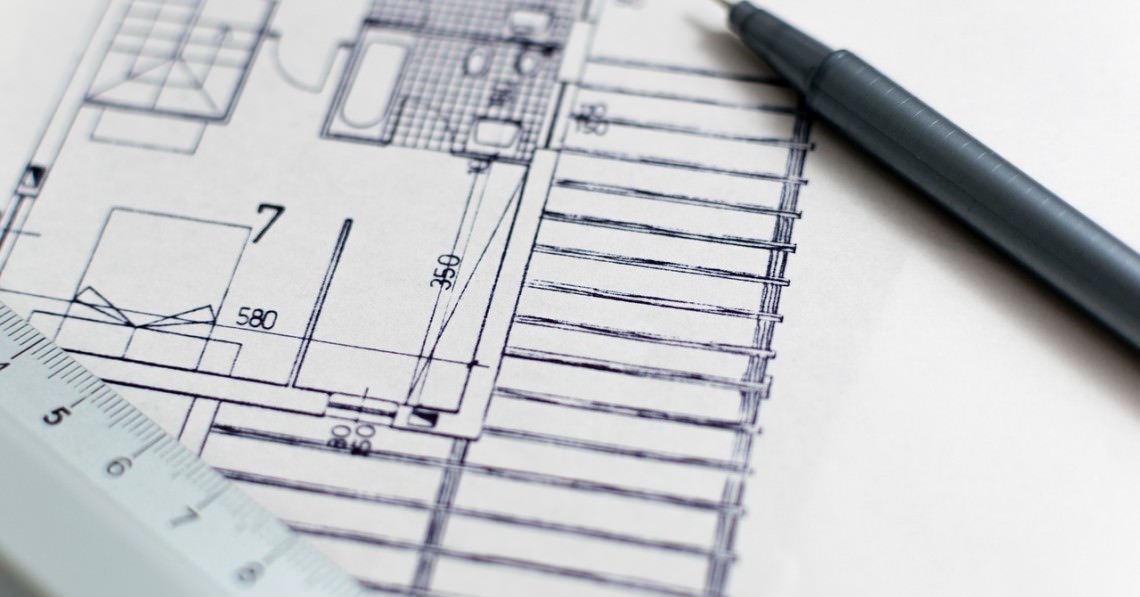 An entrance door complements the aesthetics of your home. However, when choosing an entrance door, technical specifications that characterize a door's performance should be the primary criterion, since they will let us know whether a door will meet our expectations. Experts at Pirnar will be happy to help you select the perfect door for you both in the sense of design and functionality that you're looking for. Learn about the fundamental characteristics of our doors.
Profiles
Our doors are fitted with the best profiles produced by Schüco from Germany. Based on the design and functionality, our doors are fitted either with aluminium, PVC-U or steel profiles. Each profile material features specific characteristics and benefits that we take advantage of to make the perfect entrance door.
Aluminium profiles
Aluminium profiles are robust, durable, stable, burglary-proof and offer excellent acoustic and thermal insulation. Aluminium profiles can be used to produce a varied selection of doors of various dimensions, colours and shapes. They also facilitate the installation of various electronic locking systems. Not to mention they are 100% recyclable.
Steel profiles
Steel profiles are the most robust. They are thin, yet incredibly durable. As a result, they are used in the production of multi-leaf doors with integrated transom windows and sidelights. We harness their strength to produce large doors, while a steel construction also offers excellent security and anti-burglary protection. When enhanced even further with an electronic locking system, what you get is the highest quality door available.
Door leaves
Single- or double-leaf doors. Revolving or standard. Elegant and daring, subtle or flamboyant. Perhaps even state-of-the-art and fitted with advanced electronics. Entrance doors are like one-of-a-kind paintings. We stand before an entrance door, admiring its colour, structure and details. For you, we only use the best materials and accessories.
Aluminium, wood and carbon
Aluminium and wood bring certain advantages, which is why they have remained the most popular choices for entrance doors. Aluminium offers an abundance of design and colour options and blends into both residential and commercial buildings. It's sturdy, safe and reliable. What's more, it's easy to maintain, so its original appearance can be preserved for decades. On the other hand, wood satisfies thanks to its warmth and natural beauty that communicate your attitude towards tradition and the environment. To make them even tougher, entrance doors can be reinforced with carbon fibres, a remarkable feat of technological development. Carbon fibres offer a plethora of design options, making them suitable for reinforcing every shape imaginable. Carbon doors are simply unsurpassable. The material that you select will give insight into your life and personality already at first glance. Go for blue.
Glass
In entrance doors, glass makes up large surfaces as well as minuscule details. We offer transparent and satin glass, patterned glass, stained glass and technologically advanced metallic coloured glass. Some doors feature triple, other quadruple glazing. Thanks to thermal bridges between individual layers, the glass surfaces prevent the dissipation of heat.
Pull handles
Door handles have underwent a real revolution. State-of-the-art Pirnar entrance doors feature aesthetic and first-class pull handles with lighting elements, crystal accessories or an engraving of your name that lights up after unlocking. OneTouch represents the peak of innovation – after unlocking, a concealed pull handle is extended from the flat door surface, which then retracts back into the door once it closes.
Locking
Remembering where you left your keys has become outdated. Thanks to advanced fingerprint and facial recognition systems, a Pirnar door will let you inside your home on its own.
Lighting
Gentle lighting elements alongside your door or integrated into pull handles have two functions. You will never miss the keyway and at the same time, the play of light will make your entrance door appear even more magical.
Thermal insulation
Offering protection from the cold and heat is the primary function of an entrance door. That's why it needs to be correctly insulated to reduce thermal losses and lower your heating bill. The thermal transmittance rate (Ud) denotes a door's thermal insulation capacity. The recommended thermal transmittance rates of quality entrance door range between Ud = 0.58W/m2 and Ud = 1.3W/m2 (the lower the value, the better a door's thermal insulation). Pirnar entrance doors feature the best possible thermal insulation with thermal transmittance rates as low as Ud = 0.58W/m2.
When it comes to entrance doors, the most important aspect of thermal insulation are the profiles that make up a door. Profiles by our partner, Schüco, that we use in Pirnar doors reach the highest heat insulation standards suitable for passive houses. Thanks to quality glazing and door filling materials combined with the various high-quality materials, we are able to guarantee the best results possible.
Acoustic insulation
For the highest possible comfort in your home, acoustic insulation is a must, particularly if you live in an urban environment nearby roads and railways, or if you want to simply keep out the bustle of the city. A quality entrance door guarantees peace and quiet in your safe haven once you enter your home. Just like with thermal insulation, in order to provide for a relaxing environment, the make of your front door is crucial. Dense, inelastic materials transmit less noise. What's more, workmanship is equally important since even the tiniest shortcoming will conduct sound waves.
Acoustic insulation is based on the thickness of glass. But because, in the sense of thermal losses, glass thickness is not the only important aspects, sidelights and transom windows are made from triple or quadruple glazed glass complete with thermal bridges. Such structures significantly reduce the transmission of noise both from the house as well as the outside.
Because Pirnar doors feature meticulously workmanship and a quality structure, you can rest assured that any unwanted noise will remain where it should be – in front of your entrance door.
Security
A door should offer absolute protection from environmental impacts and uninvited guests. Protection is the sum of every entrance door element, including hardware, lock, door thickness, composition and profiles. Double overlapping profiles combined with carbon fibres offer unparalleled rigidity that inspires confidence in the burglary resistance of your entrance door.
A modern, electronic locking system makes possible the programming of the entire system, which can be reprogrammed in case of issued while avoiding replacing the lock. A locking system featuring fingerprint and facial recognition makes keys obsolete while at the same time preventing entry to unwanted visitors and any lock manipulation, ensuring the highest possible level of security currently available in the market.
With Pirnar doors, you can put your complete trust into glass surfaces, while lighting elements increase security even further. This comes in particularly handy when the yard is fitted with sensors or surveillance cameras, giving you even better control over what goes on outside your home.
The basic technical characteristics facilitate comparing doors, helping you make the soundest choice. Furthermore, you'll be able to determine what you really need and which door will make you feel sufficiently safe and comfortable. Our consultants and experts will help you make the best choice. So drop by our nearest salon and choose the best entrance doors available in Slovenia. Pirnar entry doors are waiting for you. Choose Pirnar because you take pride in yourself and your accomplishments in life!
---
---
Catalogues
Download catalogues for the latest and most innovative Pirnar entrances. Browse them together with your loved ones.