Forget about your keys and say hello to simplified locking solutions
Keys and locks have been around for millennia. It's high time they're replaced by cards, keypad door locks or mobile apps, fingerprint readers and smart entrance walls.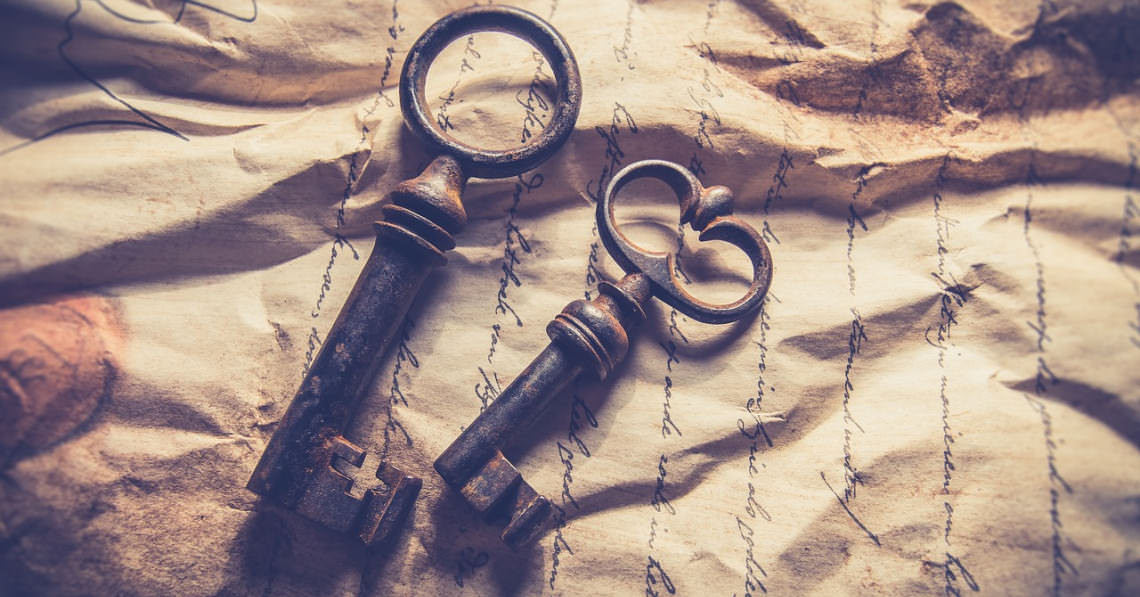 "Where did I put my keys," is a fairly common question. At every moment, we're responsible for the keys to your house or flat, car, office etc. When you arrive home after dark and stand in front of your entrance door, shopping bags and purses in hands, begins the never-ending search for your keys before you can finally enter your home. Isn't it time that we step into the 21st century?Shouldn't you be able to open your entrance door with only a touch, voice command or simply by standing in front of your door? Luckily, this has now become reality. If you want to learn more about beautiful and incredibly smart doors, continue reading.
Smart card
After millennia of keys and locks, which in all this time have remained more or less unchanged, cards were the first to begin replace them. The first to introduce the innovation were hotels mid-twentieth century via the use of punched cards that the guests used to unlock the doors to their rooms. The eighties saw the appearance of magnetic cards which became used as credit and debit cards as well as to open doors. Because they were often exploited, focus was put on the development of RFID (radio-frequency identification) cards. Nowadays, cards include an integrated chip that cannot be demagnetized and almost entirely prevents any kind of abuse. Key cards are used to unlock doors while in hotels, they're required to turn power on as well as to access common areas, e.g. restrooms and clubrooms. Hotels are already employing more modern solutions to provide for the security of their guests as well as their belongings, but cards remain a viable and practical solution for unlocking the entrance door of your home. It's much easier to find the card reader in the dark than locate the keyhole with your key.
Code
Keypad entry systems offer a series of advantages:generate a code for each family member or guest and forget about losing your keys or having to lend them. Smart locks can even be paired with a smartphone app that you can use to unlock the door. Such a solution is practical for everybody renting apartments, rooms or houses. Your guests can be sent access codes even in the dead of night, if necessary. Via the app, you can communicate additional virtual access keys.
Fingerprint
If a smartphone is capable of reading your fingerprint, why can't you integrate the same solution into your entrance door? Well, now you can. Pirnar OneTouch is the first entrance door in the world with a retractable pull handle. After the fingerprint reader recognizes the user, the handle elegantly and automatically extends. The handle is integrated with lighting elements that warmly greet the owner. Once the door is closed, the handle retracts, preventing access and manipulation to uninvited guests. The spring mechanism functions completely independently from the power source and provides for completely secure opening and closing of the door. Since it doesn't require power to operate, it won't let you down even in a blackout. Pirnar OneTouch is the most personalized entrance in the world while its design and functionality have also enticed experts around the world – as a result, it received two German Design Awards 2017. Pirnar OneTouch is the harbinger of the future, developed to make your living as secure and comfortable as possible. But don't just take our word. Stop by our salon and test it out in person. We promise you'll love it. Every single time.
Facial recognition
Have you ever thought about the secret doors in castles from adventure films and novels, thinking, "I should get one of those in my own home." You know - a revolving bookcase that's triggered by activating a specific book, wall panels that give in when pressed against, revealing secret rooms only the select few know about. Well, we'd like you know that your childhood dream can now be made reality – thanks to state-of-the-art technology. Pirnar Theatrica isn't your ordinary door. It's an entrance wall that automatically opens only to the owner completely without contact. You only need to look at the entrance wall while the facial recognition system recognized the user and elegantly opens the door, then automatically closes. Theatrica has no pull handles and resembles a level wall. It's available in a surface finish of your choice – giving the appearance of wood, stone, glass or aluminium. Inspire your visitors with your mysterious door. The installation of an entrance door is extraordinarily simple. Theatrica will be available for purchase at the end of 2019.
Life without keys is beautiful. Dare to decide for a smart electronic locking in your entry doors and come see the exclusive selection of doors that make all this reality.
---
---
Catalogues
Download catalogues for the latest and most innovative Pirnar entrances. Browse them together with your loved ones.