Architects – meet the perfect entrance door for your next project!
Whether you're planning a traditional family home or an office building, we can offer you the perfect Pirnar door for your building.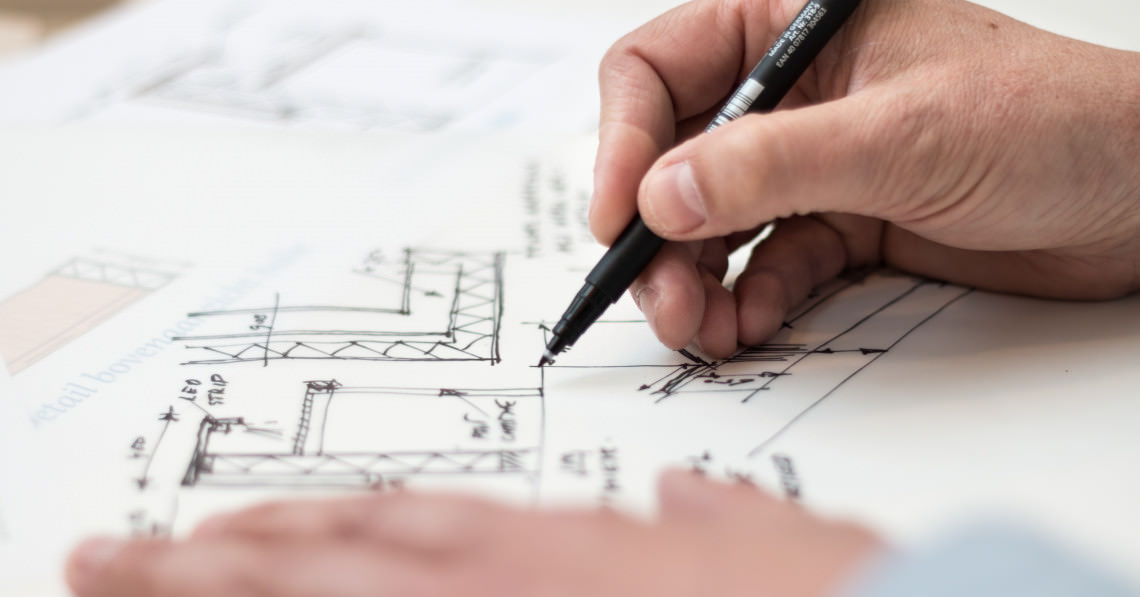 Welcome at Pirnar! If you've managed to find our website in your constant pursuit of the best solutions for your clients, then you've come to the right place. At Pirnar, you'll find everything you could possible want in an entrance door. Because we know that clients have different desires, unusual and sometimes even quirky requests, we aim to satisfy even the most demanding tastes when it comes to entrance door design. We're positive that we can create the right entrance for your every architectural masterpiece. Read on to learn what we can do for you.
Profiles
State-of-the-art entrance doors start with quality profiles. Pirnar works together with Germany-based Schüco, which develops and markets systemic solutions for windows, doors, facades, sliding doors, security and shading for stand-alone and commercial buildings. Schüco profiles, produced from different materials, enable us to design the best entrance doors in the market.
Aluminium
Aluminium profiles are the foundation of stable, anti-burglary doors of various dimension and can be combined with other materials and painted in any shade imaginable. Such doors lend themselves best to smart technologies, e.g. increasingly popular fingerprint scanners.
PVC-U
PVC-U profiles offer a long service life and the best insulation properties on the market. They are suitable both for doors for new buildings as well as renovation projects.
Steel
The toughest profiles are used in the production of completely new designs. These profiles are thin and slim, capable of withstanding the highest loads. These profiles are at the cornerstone of every Pirnar large dimension door, while they are also used in the production of entrances in line with your requests.
Materials
If you're after an entrance door that would fit a traditional building or a more daring, avant-garde home, Pirnar can offer you the perfect door for your needs. Wood and aluminium entrance doors are currently the most popular and are available in a combination of the two materials and can even be combined with other materials.
Wood
There's nothing quite like the natural warmth and beauty of wood. Wood is suitable both for classic as well as contemporary entrance doors. If you're looking for a natural, traditional entrance door that includes modern technological innovations, you've come to the right place. When it comes to design and colours, we usually recommend a more conservative approach in order to preserve the wood's natural aesthetics.
Aluminium
Unlike wood, aluminium offers more freedom when it comes to design. Aluminium knows no design and colour restrictions, which is why we can produce the perfect door for almost every building in line with your wishes, from small residential homes and enormous office buildings.
Carbon
This modern, indestructible material is used to reinforce doors of all designs. This way, what you get is a solid entrance fit for a stronghold.
Details
Glass and crystal
We offer transparent and satin glass, patterned glass, stained glass and technologically advanced metallic coloured glass. The latter are intended for sidelights.
Pull handles
Pirnar entrance doors feature aesthetic pull handles with lighting elements, crystal accessories or an engraving of your name that lights up after unlocking. OneTouch represents the peak of innovation – after unlocking, a concealed pull handle is extended from the flat door surface, which then retracts back into the door once it closes.
Lighting
Our entrances offer various gentle lighting options that are both practical and aesthetic.
Styles
What door style are you looking for? Select the model that will never cease to excite and inspire you. Our handcrafted entrance doors, thanks to their impeccable design and innovative smart technologies, are admired throughout the world. That's why we've arranged our doors into collections, each characterized by its unique style. Are you ready to pick your favourite?
Classico
The entrances featuring a luxurious design are characterized by meticulous frames, diamond shapes, intricate ornaments, stained glass and details in gold. Available in a single- or double-leaf variant, these doors give the impression of standing in front of a luxurious villa or mansion.
Premium
The Premium Collection includes single- and double-leaf aluminium or wood doors featuring colours, patterns and textures giving the impression of an oasis of tranquillity. Elegant lines and meticulously selected materials and accessories make up the doors from this relaxed collection.
Pure
The Pure Collection includes entrances featuring pure lines, homogeneous surfaces and subtle lighting, emanating a sense of calmness and modesty. The simplistic design of this collection is downright inspiring.
OneTouch
Those who live and breathe modern technology should look no further that the OneTouch Collection. This collection features an award-winning, innovative door system with a concealed pull handle that can only be used by the owner. When the fingerprint reader recognizes the user, the pull handle elegantly and automatically extends and the door unlocks. Afterwards, the handle again retracts into the door, which closes and locks automatically.
Multilevel
Elegant and bold combinations of steel, glass and handles in different colours will make your entrance inspire awe. The Multilevel Collection features doors for people with specific tastes. All doors in this collection are made from aluminium, making them best suited for modern buildings.
Dimensions
Thanks to the wide availability of profiles and materials, we offer single or double entrance doors. Both variants can be enhanced with sidelights and transom windows, which make doors appear even larger. For office buildings, villas, mansions and extraordinary modern homes with high ceilings and large spaces, we also offer extra-large dimension doors from the Grande Collection. Instead of classic single or double-hinged doors, you can also decide for a revolving door.
---
---
Catalogues
Download catalogues for the latest and most innovative Pirnar entrances. Browse them together with your loved ones.